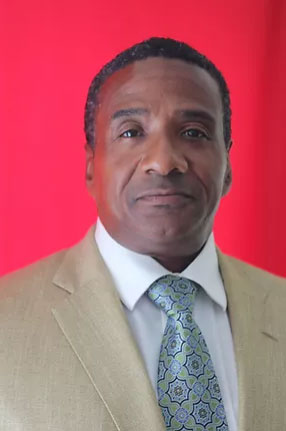 This October we are proud to feature Jeffrey Bingham who has worked at the Prince George's House Men's Shelter House for 6 years. He began work there in 2014 as a resident counselor and then worked himself up the ladder to the position of program director. We are so proud to honor him for his life's work as he changed the trajectory of the lives of so many of our clients who walked through the doors of the shelter. In many cases he saved lives because many individuals would have never found housing without his help. Although Mr. Bingham has since moved on from working at the Prince George's House Men's Shelter, his huge impact on the many lives he changed forever will remain on the men he helped.
Our organization first met Mr. Bingham many years ago when we had a client who ended up in the 37-bed shelter. The men in this shelter come from many situations that have contributed to their state of homelessness. Therefore, they are very frequently feeling a sense of hopelessness and despair when they first walk through the shelter doors. Often this shelter is considered the "Last Stop". The Prince George's House Men's Shelter's physical structure can be described as somewhat small, simple, and non-descript with numerous bunk beds. But the atmosphere that pervades inside the shelter is big, multifaceted, and frankly astonishing. All due to the kind heart of Mr. Bingham,
Mr. Bingham cared for each of the residents as if they were a family member. His charismatic personality overflowed with warmth, empathy, genuine caring and kindness. He gave respect to each of the men and helped to restore their dignity and sense of self-worth. But most of all he gave hope as each of the men were on different paths to find housing and work. Mr. Bingham's kind personality and smile made him very approachable. The men felt comfortable to talk with him and share the truth. His quick wit and sharp interpersonal skills were a gift because he was able to analyze personalities and the men's needs. If you picture 37 men in a small space for long periods of time, you can imagine the issues that arise.
His innate skill set enabled him to quickly diffuse and de-escalate anger that naturally occurs in close quarters. He had such intuition that he could set the stage to prevent issues from coming up between the residents. He would put a heavy snorer back in the corner bunk bed. He separated them from the light sleepers. The list goes on. On the rare occasion when a resident had to leave the shelter — as sad as it was — they were fortunate because Mr. Bingham provided them with other resources to tap into for assistance outside the shelter environment.
Mr. Bingham was very smart because he surrounded himself with like-minded people to staff the shelter. He hand-picked the shelter staff based on their gifts to work with each other and with the men. This is another reason why the Prince George's House Men's Shelter is so special and unique. Like the work of a skilled carpenter, Mr. Bingham put together the pieces of this and that to build a model shelter. Mr. Bingham you are one of a kind and we are so grateful for all that you did to move our clients forward. You will be sorely missed but your legacy and changes you made to the shelter will live on to help those in need!