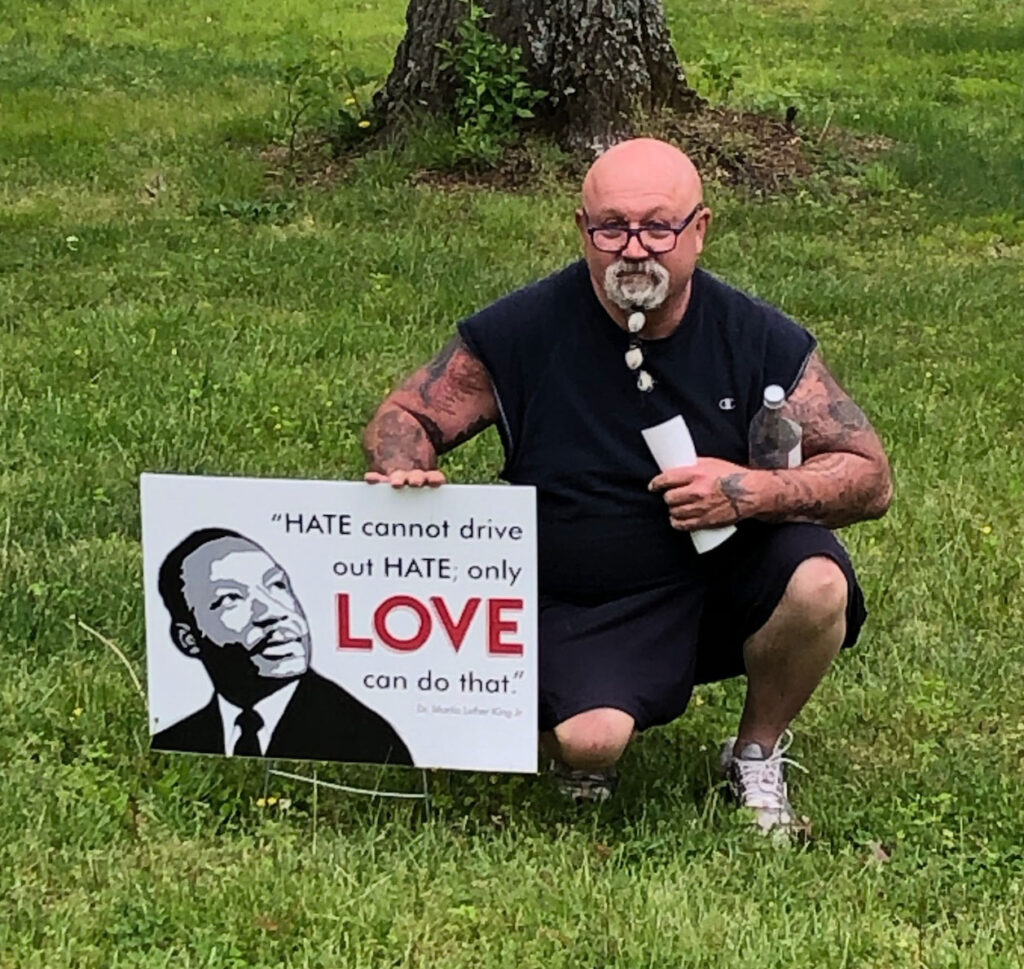 Patrons for Peace Project is incredibly grateful to Marty, the house manager at the Champ House in Bowie, Maryland. This chemical dependency recovery program is tucked away on a beautiful spacious wooded property and can house up to 16 men. We are so fortunate to be able to partner with this wonderful program for our clients who are ready to try a new life without drugs and alcohol.
Marty has created a great atmosphere at Champ House where men who feel unloved are loved despite their pasts. Men who do not feel respected are respected; men who have given up hope finally feel hopeful about their future. Marty creates an atmosphere of acceptance and serenity because he, himself is in recovery from drugs and alcohol. He has walked in many ways in the shoes of each person who enters this program. He can actually say, "I know how you feel. I've been there and I've done that. But look at me now." He explains that with a 12-step program and God, he overcame his addiction and continues to work on abstinence one day at a time.
Marty went into his first recovery program at a place called "Second Genesis," a two-year program in 1984. Part of the admission process was an initial drug screen. When the staff at Second Genesis asked him, "What's gonna' show up," he replied, "Everything. Heroin, barbiturates, PCP, methamphetamines, and cocaine." In other words, Marty was using anything and everything that he could get his hands on to snort, swallow, and/or inject. He walked out of Second Genesis in 30 days not ready to stop the vicious cycle of addiction at that point in his life. His past includes incarceration, multiple admissions to chemical dependency programs and methadone maintenance. Many would have described him as hopeless — a lost cause.
As of January 1, 2021 Marty will have been clean (drug and alcohol free) for 28 years and four months. He cares so much about people in recovery that he has made it his life's work to help chemically dependent people because he lives on the premises of the Champ House. He monitors, mentors, cooks, cleans, and helps to run the 12-step meetings where the men live. Marty knows how to interact with a multitude of personalities. He has a great sense of humor and knows how to model his solid spiritual foundation enjoying life in a clean state with one of his hobbies of riding his motorcycle.
Marty is a miracle and Patrons for Peace Project is so very thankful to him. He is a living example of hope and a testament to the concept that no chemically person is a hopeless case but instead a miracle waiting to unfold.