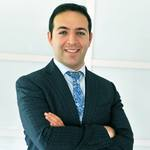 Patrons for Peace Project has been extremely fortunate to have found Juda Gabaie a tax lawyer who has helped us to help clients over the years. Financial debt secondary to tax evasion, gambling and garnishment causing financial ruin and then homelessness carries an extraordinary amount of shame, guilt and anger at oneself and the "system". We have seen hopelessness and despair in such depths in a couple of clients that suicide was being considered as an option. Fortunately for all involved, Juda's services were enlisted, and a solution was mapped out to restore financial stability.
Juda listens compassionately, reading between the lines while witnessing the depth of despair and hopelessness with which each client had been living day in and day out. One man we took to him had been living out of a van for years. He had such fear and self-loathing that he trembled and sobbed as he sat in his office. Juda was very empathetic as he provided a strategic path of hope to straighten out his man's finances. Juda was also able to provide information to help that had not been known or factored into the situation.
Many people are very secretive about financial struggles so by the time they become homeless their monetary problems have usually been festering for a long time. Juda gathers all the information he needs and is very quick in finding exactly what steps are needed to help the client. This is especially important once the client is ready to accept help so they can move forward with their life. We are so grateful for the professional and detail-oriented assessment and help with each client's financial problems that Juda has provided to our clients.